Choose the perfect template for your website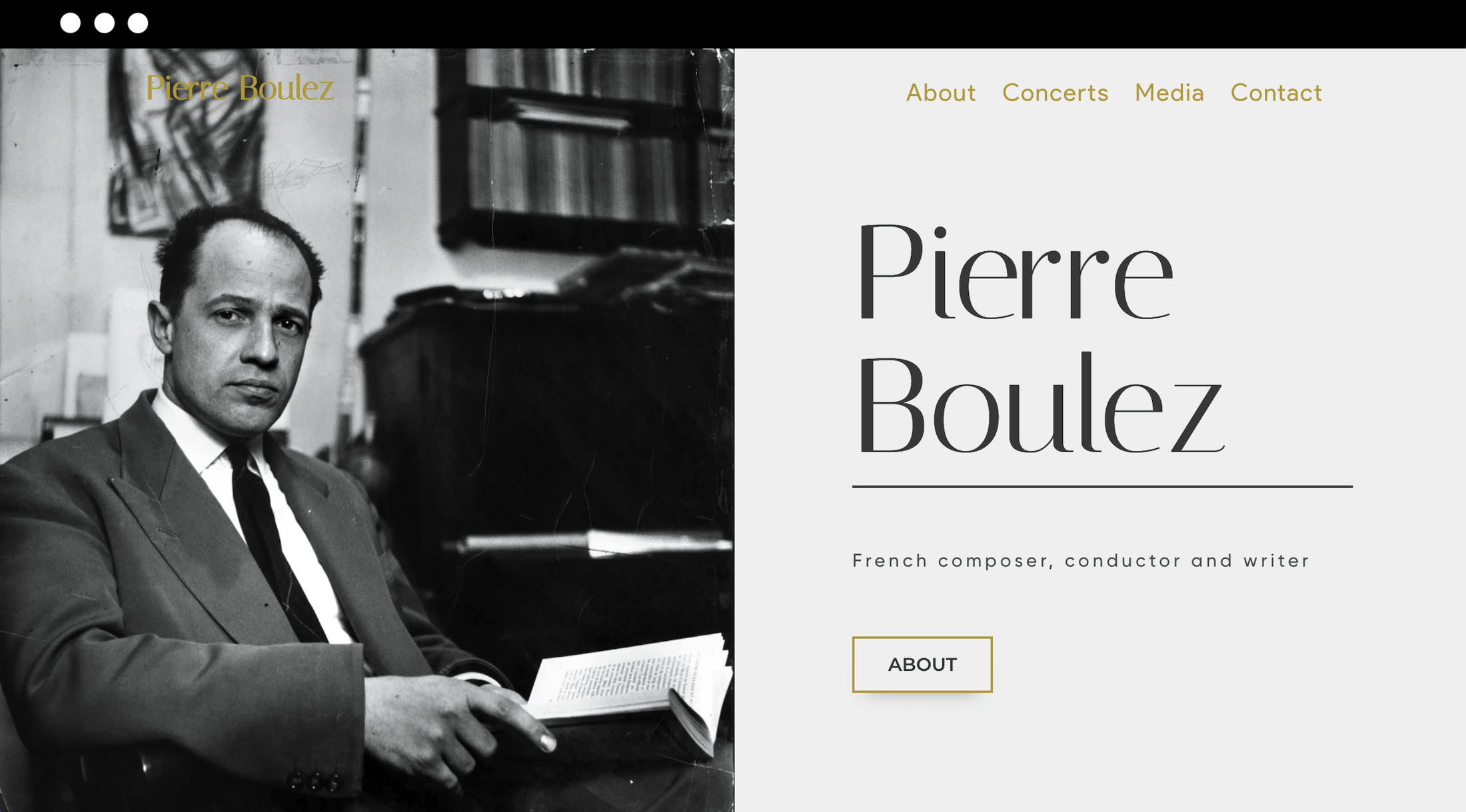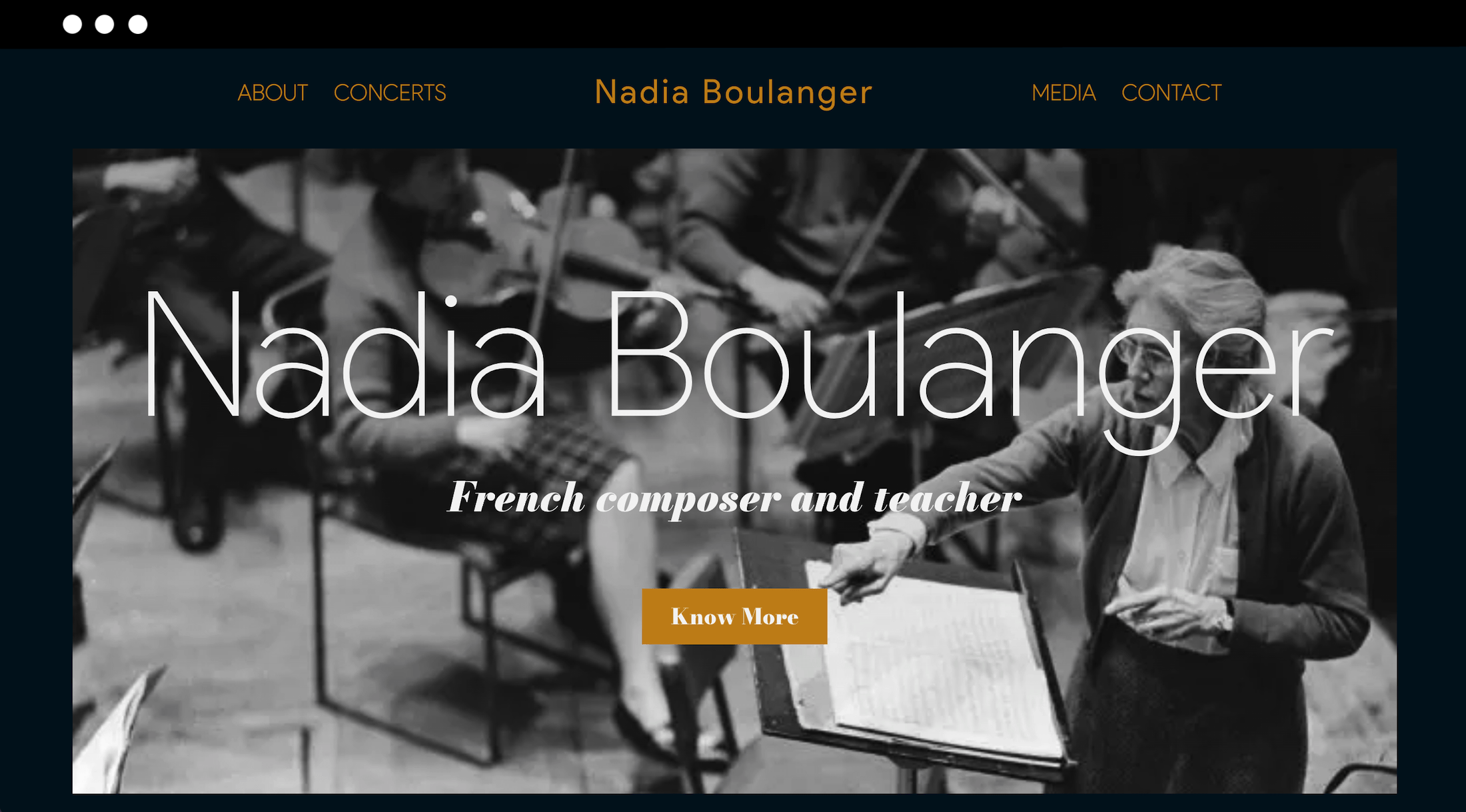 Build your online presence 
Choose from a variety of templates specifically designed for musicians – we will customize the images, text, colours and fonts to suit your preferences.
Can't find the template you want? Let us know what you would like for your website.
Musician websites made with our templates
Easily edit your website
With our online editing tool, making changes to your website becomes very easy.  You can modify the images and texts of your website for free and unlimited.
Multilingual website
You can export your talents internationally with our multilingual module. A multi-language website will help you extend your reach and connect with a much larger audience.
Add all your events
With our event module, it becomes very easy to organise and promote your events on your website. 
Easily add your media
Showcase your work with Ozyss' professional portfolio layouts. Add your videos, images or other creations in customisable galleries to showcase your talent and engage with your audience.
5 simple steps to create your website today
1. Book an appointment to discuss your project with an Ozyss team member.
2. Choose your template, colours and fonts. We will customise the template to your taste and are also here to give you design advice.
3. Send us all the content for your website (Images, videos, texts …).
4. Give us your feedback. We will present you the first version for adjustments.
5. Once you are satisfied, we will launch your website. We will be there for you when you need it.